Getting your work published, especially in the science and medical fields, is certainly not a walk in the park. It takes a lot of brainstorming, research, and writing hours, to get your manuscript to the level it needs to be for publishing approval in peer-reviewed journals like Lancet or Nature. So, imagine all your hard work going down the drain because of writing errors you could have otherwise avoided. Thoroughly proofreading and editing your manuscript before submission may very well determine your success. So, to be sure the paper is of the best quality, you want to contract a qualified editing team. In this review, we'll uncover everything about an editing service in the scientific and medical field — SFedit. Keep reading.
SFedit Service Overview & Contact Information
SFedit, which stands for San Francisco Edit, is an online editing service specializing in editing manuscripts within the medical and scientific areas. However, the specific fields of expertise are much broader and include more than 60 specialties. This information is listed at the bottom of the SFedit.net homepage if you want to check the subject covered. The service was started and is managed by Dr. Paul Kretchmer and Ms. Piedad Blanco, who have extensive knowledge and experience in the scientific field. Below the two founders- who you can contact directly by email- is a team of editors. According to the website, all editors on the SFedit are native English speakers who have higher degrees from reputable universities like Stanford, Harvard, and MIT.
Top Essay Editing Services
At first glance, the website itself looks very professional and well-organized. Everything you may need, including the services offered, pricing model, payment procedure, and 'submit manuscript button,' is listed at the top. On top of that, you can contact the service in a variety of ways, including:
Phone call at (415) 307-9358;
Email to

[email protected]

or;
Contact form on the website.
Given these features, we feel that the service has put some thought into user experience, especially new visitors.
SFedit Coupon Code & Promo
Currently, there's no SFedit promo going on. But that doesn't mean there won't be an SFedit promo code in the future. Now even though you won't get an SFedit coupon for your first order, the prices- as you will see in this review- are reasonable, and the service still offers value for money. After testing out the service, we felt that the service was worth the prices it charges.
Proofreading & Editing
SFedit's main job is proofreading and editing. The company separates its services into three categories as follows:
Business editing: this category covers most business content. These include manuals, newsletters, reports, business plans, brochures, websites, etc.
Scientific editing: this category is the leading service SFedit offers. It covers everything in the 60 plus scientific area and includes journal articles, dissertations, theses, resumes, grant applications, journal articles, etc.
Language editing: this last category covers general editing across most topics, including blogs, magazine articles, social media posts, personal correspondence, resumes, etc.
Once you submit your manuscript, you can expect to get it back, with the necessary changes in roughly a week (6-8 days). However, the service also handles urgent deadlines and can deliver your edited manuscript in as little as three days. These deadlines seem to apply to other types of documents that you may need to be edited too.
SFedit's Editors & Team
Given the complexity of most scientific and medical papers, the editor who handles your manuscript must understand the field as much or even more than you do. SFedit claims to have PhD-level editors only in their team. And so, we were eager to test them out with a couple of editing works. Once the service delivered the edited work, we could immediately tell that the editors who worked on them were highly experienced in the topic area. Apart from correcting common grammar mistakes, like punctuation and spelling, the editors also correct misused words and technical terms that may be out of place. In addition, they made sentences that were otherwise ambiguous and unprofessional sound a lot better. That means that SFedit does improve your writing a great deal, especially if it's your first time writing a manuscript.
SFedit Reviews: What Do Customers Say?
While we loved the service's quality editing and prompt delivery, we also wanted to know what other customers thought of the service. First of all, SFedit is quite transparent about its reviews as it posts testimonials left on third-party platforms like Google. SFedit proofreading reviews on Google are pretty impressive. The site has a 4.9-star average rating on Google from several reviews. From most customer reviews for SFedit, you can see that it offers a quality, responsive and value-for-money service. Apart from reviews from students, the service has also been positively reviewed by professors from top-rated institutions in the US, Japan, Germany, and other parts of the world.
Payment Methods
For many students, finances are always tight, so the last thing you want to add on top of that is a complicated payment process. If you have to pay for something, everything should be as flawless as possible. SFedit understands the frustrations students face when working with a complicated payment process. That's why they have chosen to provide all of their clients with a wide range of payment methods, e.g., PayPal, Visa, Wire Transfer, and so on. Not only are these methods easily accessible, but also very secure, meaning your funds are always safe and will get to the intended recipient. If you need any assistance with processing your bill, our review team learned that you could get in touch with the support team for assistance. When you do, a representative from SFedit's finance department will guide you through the whole process from start to finish.
Prices & Extra Fees
What's better than a company that displays its pricing structure on the website for you and everyone else to check out? For one, this shows that the SFedit has no hidden fees. Second, it confirms that what you see is what you pay, making it easier for you to budget for their proofreading and editing services beforehand. By student standards, our review team can confirm that the prices SFedit charges are affordable and non-exploitative. Depending on the service you want, the prices are broken down, whether proofreading and editing individually or a combo of the two. As for extra fees, do not worry. SFedit only charges what you see on their website. No member of our review team was asked to pay any additional fees for proofreading and editing services.
Customer Support
Besides the quality of work delivered, customer support is another thing that testifies much about a company's operations. With that in mind, we sought to review SFedit's customer support right from the start when we made contact. So what did we find out? From the onset, we quickly discovered that the support team was quite responsive, getting back with answers within 5 minutes. The agents manage the elusive balance between friendliness and professionalism, so you definitely have a great experience interacting with them. But what stood out most for our review team was the detailed answers the customer agents provided. They do not just respond to your queries for the sake of it. Rather, they take their time to understand exactly what you need and get back to you with a response that truly addresses your concerns. And it seems the representatives aren't only good to us. If you check out other reviews of SFedit, you'll learn that many clients are happy with the agents too.
Jobs & Working
SFedit fulfills hundreds of proofreading and editing jobs daily, leaving their customers all over the US happy. Our review team also learned that the SFedit works every day of the year, through the holidays and weekends. For this reason, you can make your order with the company whenever you want; no need to wait and thus run the risk of being late on assignments.
FAQ
Is SFedit a Reliable Service?
Can You Tell Me How to Cite SFedit?
What Is the SFedit Website?
How to Register on SFedit?
SFedit Review Verdict
We've now come to the most important part of our review—the verdict. So, what's our take? First, SFedit is an excellent proofreading and editing platform. We assessed the company based on several essential criteria, and we can comfortably conclude that this is the place you want to go for help with your proofreading and editing tasks. From simple essays to more complex papers such as dissertations and case studies, SFedit has the right experts to deliver the results you need.
Not to forget, when you sign up on the platform, you'll get the SFedit free coupon. With it, you can get a certain amount off the final price of your first order. So, if you are looking for an excellent place to get proofreading and editing services online at a deal you can't afford to lose, be sure to consider SFedit.
The Founder of TopEssayEditors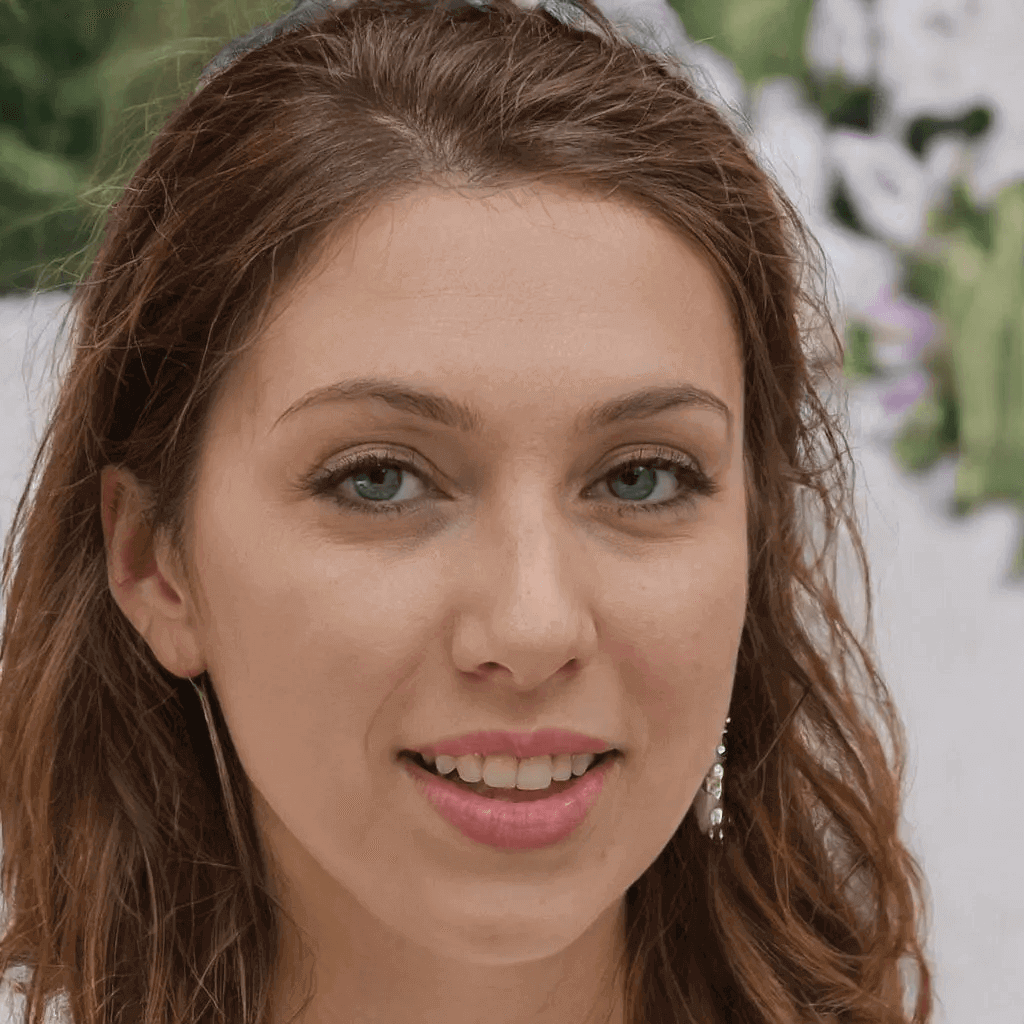 Evelyn Wordsworth
I'm a recent graduate with a passion for helping fellow students succeed in their academic endeavors. During my time at university, I encountered the challenges of writing numerous essays, research papers, and personal statements for scholarships and internships. This experience motivated me to explore and test a variety of editing and proofreading services to polish my work and improve my chances of success. I understand the unique challenges and pressures that students face. Therefore, I gathered a team of like-minded people to give recommendations of trusted services for other students navigating the competitive world of academia.