Polished Paper is one of the oldest editing and proofreading companies in the market, created in 2013 as a place where authors can find and engage professional editors. The company works primarily online and has offices in different countries, including Australia, Canada, South Africa, the UK, and the United States.
Polished Paper Review 2023: What You Need to Know Before You Order
No one can deny that effective proofreading is crucial for the production of high-quality professional and academic documents. When appropriately done, editing and proofreading can be the difference between a confusing document and one that communicates successfully with the intended audience. In truth, no one can create a perfect text at the first attempt without the need to review it.
Top Essay Editing Services
Engaging a professional proofreader comes with numerous benefits, including being more equipped to identify and correct mistakes. That said, you shouldn't be too trusting when searching for editing services online since swindlers look to trick unsuspecting individuals into paying for poor-quality work. We want you to get total value for your money and have researched and analyzed some of the best editing sites online. Read this Polished Paper review before deciding where to get proofreading assistance.
Polished Paper Overview and Basic Information
Polished Paper is one of the oldest editing and proofreading companies in the market, created in 2013 as a place where authors can find and engage professional editors. The company works primarily online and has offices in different countries, including Australia, Canada, South Africa, the UK, and the United States.
Based on our reviews of Polished Paper, the company markets itself as a reliable editing platform committed to providing clients with quality and reliability. In addition, the agency has an impressive refund policy that allows customers to ask for their money back if they are unsatisfied with the quality of work delivered. The guarantee is meant to ensure that the quality of services delivered remains top-notch.
Does Polished Paper Have a Promo and Coupon Code?
There is no denying that professional editing makes your writing shine and improves the readability of any document. However, not many people can afford the hefty prices often charged by seasoned professional proofreaders. Promo codes and discounts help these individuals to get the competence they need to finetune their text.
Coupons and promo codes drive customers to the business, and evidence shows that close to 96% of consumers have used them at least once. Offering discounts to clients is a way to attract new sales and retain existing customers quickly. Therefore, it was surprising that our reviewers were unable to locate a Polished Paper coupon code. Although the prices charged by the company are quite affordable, offering discounts could help draw more people to the website and help the agency improve sales.
What Is the Range of Proofreading and Editing Services Provided?
One of the essential things considered for this review is the range of services offered by the company. Different authors go online looking for support with various projects, and it helps if a service is a one-stop-shop for all matters editing. During our Polished Paper reviews, the company did not disappoint.
Polished Paper offers different editing services, meaning that whatever document you need refined, you can get assistance on the website. For instance, the agency provides business proofreading, allowing companies to solidify their brand image by producing exceptional and professional documents. So whether you need assistance with memos, reports, proposals, plans, manuals, or emails, you can get support on this website.
According to our reviews for Polished Paper, the company also offers academic editing and proofreading services. Students around the world are always asked to work on projects, some more complicated than others. Regardless of your assignment type, you will need to ensure that the work delivered is original and error-free.
The good news is that Polished Paper offers plagiarism checks besides revising your paper for grammar and spelling mistakes. So whether your formatting style is MLA, APA, Turabian, or Chicago, expect to get competent help on this website.
Other services that students can get on the Polished Paper website include:
Resume and cover letter editing support;
Creative writing and editing;
Competent plagiarism and similarity checks;
Keyword planning and search engine optimization;
The company has hired a team of competent professionals. They immerse themselves in clients' texts, searching for grammar and syntax issues. The papers are also revised for clarity, flow, and readability.
How Competent Is the Team of Editors?
During our Polished Paper proofreading reviews, an essential factor considered is the professionalism of the editors hired to finetune documents on the website. Top agencies strive for sustainability and hire competent professionals to guarantee quality work. Polished Papers seems determined to build its reputation as the ultimate source of top-notch editing assistance and has some of the best proofreaders you can find online.
The company claims to have hired close to five hundred proofreaders and editors through a strict vetting process. As a result, our reviewers found that the company's editors have the experience and expertise to meet clients' needs.
Since the specialists are native speakers of the English language and given their many years' experience, customers visiting the website can look forward to impeccable work. Although there is no such thing as a Polished Paper coupon, the charges are still quite affordable.
What Customers Say About Polished Paper
Our review Polished Paper cannot be complete without looking at what previous customers have said about the nature of the services they received from the platform. Top companies value customer feedback as it suggests areas that could benefit from improvement. So we searched online for testimonials from past clients and were impressed by the feedback.
Most people who have used the website leave positive reviews, indicating that they are satisfied with the quality of service delivered. Of course, there are a few customers concerned about the lack of a Polished Paper free coupon. In general, however, most customers who use the service are satisfied with the quality of work delivered.
What Payment Methods Are Available
One thing that attracts customers to the Polished Paper website is the diversity of the payment platforms supported. For businesses, learning how to enhance customer experience is crucial. To maintain sustainable growth, top editing companies ensure that they have multiple payment options.
Polished Paper understands the importance of offering customers convenience and flexibility without interfering with their privacy. As such, the company has partnered with some of the most reliable platforms to allow clients to submit payments securely. Those who order editing support on the website can pay through Visa, PayPal, or Google Play.
Prices and Fees Charged by Polished Paper
One of the reasons people keep choosing Polished Paper is the affordability it gives. Most people looking for urgent proofreading assistance online want to make as many savings as possible without compromising the quality of work delivered.
With Polished Paper, the cost of getting your work revised will vary depending on how urgent the task is and the text volume. In other words, a bulky dissertation will cost relatively more than an academic essay on the platform. Unfortunately, you are unlikely to benefit from a Polished Paper promo.
The fantastic thing about this website is that the pricing is indicated on the page, and there are no hidden charges. There is also the benefit that customers can ask for refunds if the quality of work delivered does not meet their expectations.
Effectiveness of Customer Support
Adequate customer support is important for online editing businesses because it allows them to retain customers and extract their value. Therefore, when evaluating the legitimacy of the Polished Paper editing site, we considered the responsiveness of the company's customer support department.
Most people who have used the website provide positive reviews regarding their experiences on the site, and the customer support agents are primarily responsible for this. Despite the absence of a Polished Paper promo code, the company has hired agents working around the clock to answer questions and help clients with ordering editing help. The representatives are knowledgeable and friendly. They can be reached around the clock.
Offers and Guarantees Provided
Most customers keep trusting Polished Paper with their work because the company offers some of the best guarantees in the industry. Having been in the industry for so long, the agency has managed to perfect its processes, from recruiting talented editors to ensuring that customer information remains private.
One notable guarantee that customers enjoy when they get proofreading support from the platform is on-time delivery. Clients know that the work delivered will arrive on time as promised and that quality will be top-notch.
Another reason most people work with Polished Paper is that it has some of the most competent editors in the industry. If you decide to trust someone else with finetuning your document, you must ensure that you get complete value for your money. Thanks to the rigorous vetting process and the close supervision offered by Polished Papers, clients can expect completely error-free work.
Other guarantees that you are likely to enjoy if you work with Polished Paper include:
Free revisions;
Money-back guarantee;
On-time delivery;
Complete privacy and confidentiality.;
Free plagiarism checks.
Jobs and Working: What Editors Say
If you would like to work on the platform, you should note that the company is very selective in its recruitment policy. To work for Polished Paper, one needs a master's degree and considerable experience editing documents.
To qualify as an editor on the platform, one needs at least a master's degree and years of experience editing at the highest level. The vetting procedure involves a series of tests meant to judge competence and efficiency. If you qualify to work on the platform, you will benefit from a structured and supervised working environment and competitive remunerations.
FAQ
What Services Does Polished Paper Deliver?
Where Is Polished Paper Located?
How to Cite Polished Paper?
What Is Polished Paper Website?
How to Register on Polished Paper?
Bottom Line: Is Polished Paper Legit?
The Founder of TopEssayEditors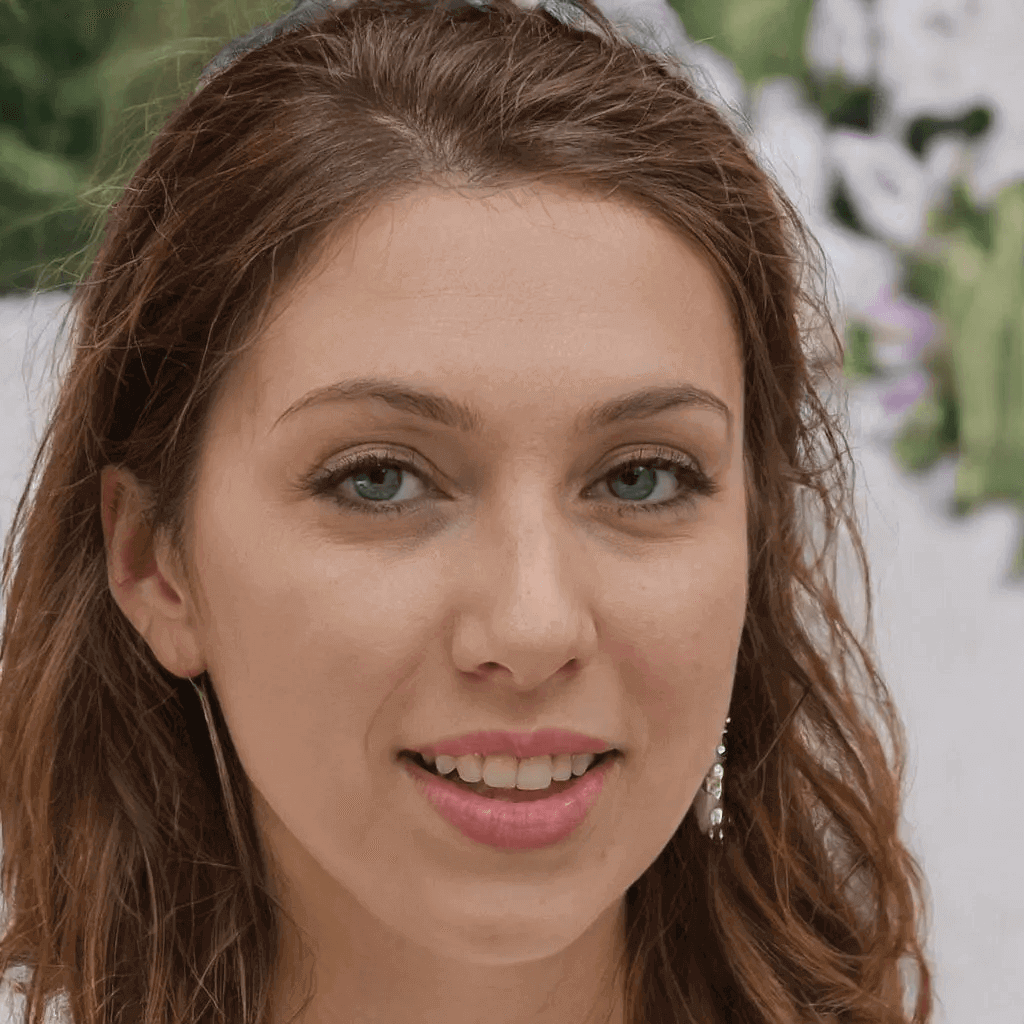 Evelyn Wordsworth
I'm a recent graduate with a passion for helping fellow students succeed in their academic endeavors. During my time at university, I encountered the challenges of writing numerous essays, research papers, and personal statements for scholarships and internships. This experience motivated me to explore and test a variety of editing and proofreading services to polish my work and improve my chances of success. I understand the unique challenges and pressures that students face. Therefore, I gathered a team of like-minded people to give recommendations of trusted services for other students navigating the competitive world of academia.